The country of Thailand is filled with Thai culture and traditions, but not everyone is familiar with some of the unique traits of the people and their customs.
"Thai culture is a way of life. A unique blend of Buddhism, Hinduism, Taoism and other Asian traditions, it has left an indelible mark on the world we live in today."
Thailand is one of the most popular destinations for travelers from all over the world, not just because it offers beautiful beaches and a laid-back lifestyle, but because of its rich cultural heritage. From the Buddhist temples of Chiang Mai to the ancient cities of Ayuthaya and Bangkok, there is something here for everyone.
You'll find everything from the modern conveniences of a big city to the simplicity of rural life. And while many travelers come to Thailand just to relax, others come here to experience the Thai culture firsthand. If you're looking to immerse yourself in the culture and experience the Thai lifestyle, then this guide will help you to learn how to live like a Thai.
Whether you are in Thailand or just visiting, you can make friends with the locals simply by following these eight easy-to-implement Thai cultural tips.
Make Friends with the Thai People
When you're in Thailand, keep in mind that the Thais don't think of themselves as tourists. They are Thai people, doing what Thai people do.
If you want to make friends and learn the language, you'll find that your experience will be much more authentic if you befriend locals and interact with the Thai people. You can strike up conversations and try to learn their customs, or you can just sit back and enjoy their hospitality.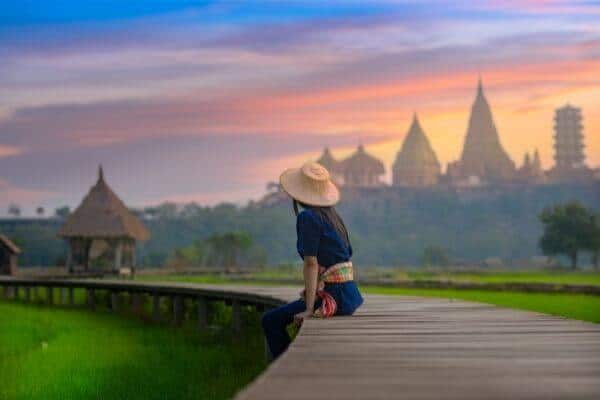 The best way to get along with the locals is to just observe their culture and how they live. You may even join them at a Thai temple where you can pray and learn about their beliefs. It is a good idea to start talking with them while they are waiting for their meal, so you don't have to wait until you go out to eat. This can be a very educational experience.
Learn Thai Culture
It's important to understand the culture of the region you are doing business in. This will help you identify the nuances of how locals interact with each other and what you can expect in different scenarios.
To determine the culture of a country, the first step is to understand what kind of country it is. To do this, it is crucial to understand the history and traditions of the area.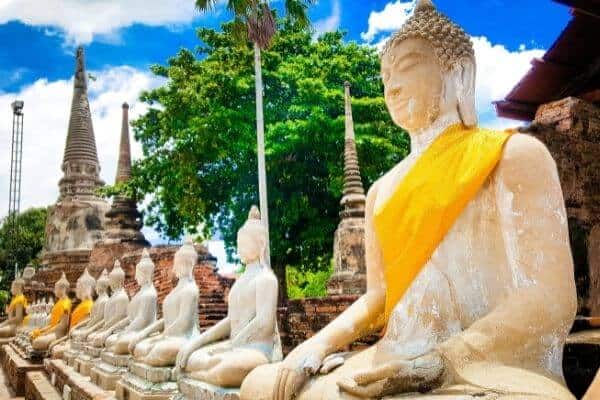 The first step to understanding the culture of Thailand is to understand what kind of country it is. Thailand is located in Southeast Asia. It borders Cambodia, Laos, Myanmar (Burma), and Vietnam. The capital of Thailand is Bangkok, which is the center of the country's industry. The language spoken in Thailand is Thai. Thai people speak Thai as their first language.
However, English is also widely used in the country. It's a very nice place with a long and interesting history. The next thing to do is to learn about the local traditions. You need to find out what kind of food people like to eat and what they are famous for. It's important to know this information so that you can enjoy the culture of the country when you are there.
Know some Thai words
Learn the language of Thailand. Make an effort to learn and speak some Thai so that you can have better conversations with the locals and people who live in this country.
It is also good to learn how to say "Hello" and "Good-bye". You can buy a simple Thai phrasebook in any bookstore or online store. Or you can simply go to a Thai restaurant and ask them to teach you the basic phrases.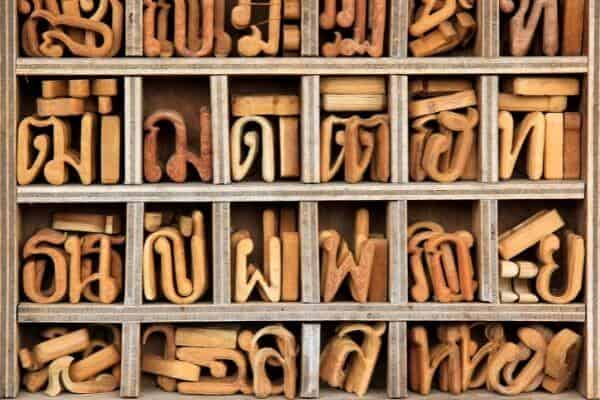 Learning to speak Thai is not that difficult. Just practice and try to speak it whenever you can. The only way you can really master the language is if you practice it every day. This will help you improve your speaking skills, and you'll eventually be able to speak Thai fluently.
When you are ready to move on to another language, choose one that you are interested in learning. It's always nice to learn different languages, so you should consider learning Thai as well. It may take some time to get used to, but once you are able to speak the language, you'll enjoy learning it a lot.
Learn about Thai Food
Thai cuisine is one of the most popular in the world today. This fact is especially true in the U.S., where food can be found across the country. Thai food is usually quite spicy, which may be a turn-off to some. However, once you get past the spice, there are many flavors to enjoy in the dishes.
There are many different types of Thai foods that you can enjoy. You can have noodles, rice, vegetables, and fruits as your main course. Thai food is the most popular food in Thailand and also in Asia. In Thailand, you can find almost every type of cuisine, especially in the South and Northeast.
Thai food has a lot of variety. There are many dishes that have been developed over thousands of years of history. Following this, Thai food is a fusion of local ingredients with foreign influences. Thai food is very healthy because it is mainly based on vegetables, herbs, and fish, which are rich in nutrients.
The top 10 famous Thai dishes you should try!
1. Tom Yum Goong (Spicy Shrimp Soup)
2. Som Tum (Spicy Green Papaya Salad)
3. Tom Kha Kai (Chicken in Coconut Soup)
4. Gaeng Daeng (Red Curry)
5. Pad Thai (Thai style Fried Noodles)
6. Khao Pad (Fried Rice) …
7. Pad Krapow Moo Saap (Fried Basil and Pork)
8. Massaman Curry
9. Gaeng keow wan kai (green chicken curry)
10. Kai pad med ma muang (stir-fried chicken with cashew nuts)
A wonderful meal is often one that combines many different tastes and flavors. For example, you can have spicy food with a creamy taste, a sweet taste, and a salty taste.
The best way to eat Thai food is to order a variety of dishes. That way, you can try as many different flavors as possible. If you are not sure what to order, you can ask the server what they recommend.
Get the Most Out of Your Trip
Thailand is a big country with many attractions. In fact, there are so many tourist destinations that if you try to visit them all, you'll spend most of your time in Bangkok, which has lots of great places to stay, restaurants and shops.
However, it's not easy to get from one place to another. If you want to travel around, you'll have to think about your plans. Do you want to spend most of your time in Bangkok? Or do you want to go to other areas, like Phuket? Are you looking for a specific type of experience? Is the beach your main interest? Do you want to go to more remote areas? This could help you plan better and get the most out of your trip to Thailand.
Following this, if you decide to stay in Bangkok, it might be best to stay at a hotel that offers a shuttle service to the airport. It will save you a lot of time getting back home after your trip. Also, if you plan to stay in Bangkok for more than a few days, then make sure you buy an all-inclusive package that includes airfare and everything else that you need. You don't have to buy everything at once.
Furthermore, if you want to stay in other parts of Thailand, you can fly into the nearest airport and drive to your destination. That's why it's a good idea to make sure that you book a car before you leave home. You can do this online or in person. The best way to get to the airport is by cab. You may even want to consider booking a package that includes a taxi driver who will take care of everything. This can be a lot cheaper than hiring a personal driver.
Know the Best Places to Visit
Thailand is a country that's always been on the minds of travelers. Whether you're looking to explore the country's lush, tropical forests, white sandy beaches, or cultural and historical wonders, you can find all that in Thailand. While the country itself is diverse, Bangkok is the primary destination for visitors from around the world.
To begin with, Bangkok is the most populous capital city in Thailand and it is the center of business and trade in the country. The city has been an important trading hub for several hundred years. One of the main sights in Bangkok is the Grand Palace. The palace is considered the symbol of Thailand's independence from the United States and Europe. It was built in 1782 and has been the home of the Thai kings ever since. It is a combination of two different architectural styles, Thai and Western. There are over 2,000 rooms inside the palace. It was originally built to protect the Thai monarchy, but today, it serves as a museum.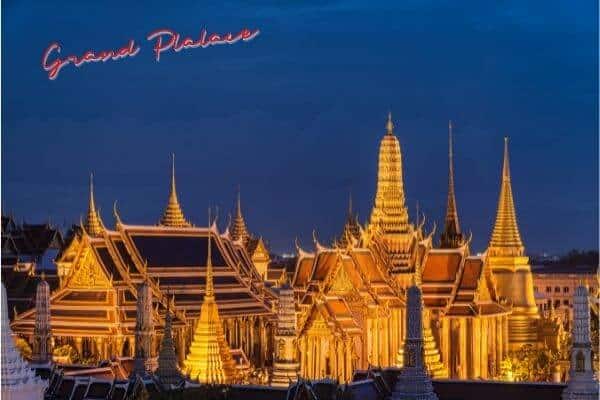 Following this, Khao San Road is another place to visit in Bangkok. It's a street full of guesthouses, restaurants, and bars. This is a popular area for backpackers. If you're looking for cheap food, you can find some great bargains here.
If you're looking for something different, you can go to the temples in Thailand. The country is home to many Buddhist temples. They can be found in every city and town. You can go to the temples in Bangkok or Chiang Mai. Or you can go to a temple in a remote location.
For example, some of the most famous temples include the Wat Pho, Wat Ratchanadda, Wat Suthat, Wat Phra Kaew, and the Temple of Dawn. These temples are well-known and have a rich history.
In fact, there are so many places to visit in Thailand that it would take at least a year to go around the country and see everything. But where should you start? If you're looking for a great place to relax after a busy day of traveling and sightseeing, the islands in the Andaman Sea are a good choice. You can take a relaxing cruise to Phuket, Koh Samui, Koh Tao, Koh Phangan or Koh Phi Phi. Or you can stay on one of these islands and enjoy a beach vacation.
The best time to visit Thailand is during the low season. That is when the crowds are smaller and the weather is nicer. So, if you want to travel in Thailand, it would be a good idea to plan ahead. It may also help to know where you will spend your time when you are on the islands in the Andaman Sea.
Find a Place to Stay
You should consider staying in Bangkok if you have any interest in shopping. It's the place to go to buy clothes. You can find anything here, from jeans to tuxedos, just about everything you need. Another reason to base yourself in Bangkok is because it's the place to go to see cultural performances. You can watch a ballet or a performance by the Royal Thai Army. You can also see traditional Thai dance or even learn about the history of Thailand. The last reason to stay in Bangkok is that it is a major international airport. There are many flights going in and out of the city every day.
On the other hand, if you decide to base yourself outside of Bangkok, it's probably best to stay in Chiang Mai. It's a great city to visit, especially if you have an interest in culture and the arts. You can take a day trip to the famous rock-climbing area at Doi Suthep, or you can stay there and visit the Night Bazaar. You can also visit the Temple of Dawn, which is the oldest temple in Chiang Mai. It's a great place to learn about Buddhism and see where the Buddhist people live. You could also go hiking or rafting on the Ping River.
Know the Best Shopping Areas
Bangkok has a reputation for being one of the best shopping destinations for tourists. With a range of high-end malls like Emquartier and MBK Center, cheap shopping in Chatuchak Weekend Market, and an abundance of street markets, it's easy to see why. You can expect to find anything from Thai silk, and a vast array of foods and crafts in these markets.
Following this, if you live in Bangkok and want to find the best shopping area, there are a few ways to go about doing so. You can look at the size of the mall, its proximity to home, and the number of stores within it. Another way is to think of your budget, and look for a shopping mall that has lots of options that are within a short walking distance. You also want to make sure the store isn't too big to make navigating around it difficult. If it's too big, you might want to stick to smaller, more manageable stores instead.
Do Business with the Thais
If you want to succeed in a market that is saturated with competition, make sure that you understand the language of the local customer base. This includes their culture, customs, and their perspective on life.
Thailand is a great country to live in and do business in. There are many things to do here. If you want to make your money here, you will need to have a good understanding of Thai culture. This will help you to better communicate with the people you do business with. You must know their beliefs and what they are looking for.
The Thai culture is very unique. The Thais are very friendly people. They believe in helping each other out. Thailand is an excellent place to be if you are interested in starting a business. You can learn much about the Thai culture if you spend some time getting to know them. When you talk to them, you'll notice that they're quite friendly and helpful. They don't like to see anyone suffer. They like to help their friends and family.
If you are looking for something in particular, they'll try to help you find it. This is a great way to get to know them. You might even find a friend or a potential partner.
You don't need to be fluent in Thai to do business in Thailand. You only need to understand the language well enough to be able to communicate with the people you are doing business with. Once you are able to understand their language, you can communicate with them. If you don't know how to speak Thai, you can ask your partner, friends, family, or any other native speakers to help you. They can explain the language to you.
Additional Tips
1. Never say "no" to a free meal or drinks.
2. Don't be the type of person to demand "special treatment."
3. Always smile and greet people when you meet them.
4. Respect your elders and don't argue with your parents.
5. Keep your house clean and well-kept.
6. Be polite, courteous, and thoughtful to your neighbors, friends, and acquaintances.
7. Treat everyone with dignity and respect.
8. Do your best to help others out and avoid getting into arguments.
9. Avoid negative comments, insults, and judgments about others.
10. Make an effort to know and understand all cultures.
Conclusion
In conclusion, to live like a Thai, I would recommend staying in Thailand for at least six months. It's a great country to visit and explore. You'll see parts of the country that you've never seen before and will be surprised by how many people there are from all around the world. Thailand is a fascinating place, with diverse cultures and rich history. As a visitor, you can experience the best of Thailand. Read my blog on how to live like a Thai and enjoy your time in the Land of Smiles.
Reference: Thailand – WikiPedia