Thai architecture is often an event that many people understand that it is an event where tourists can travel together to see each other, such as temples in the city.
Those are crowded with people and lead them to misunderstand that the work that is not famous should be destroyed and rebuilt in a big way and has the appearance of the art in Bangkok instead, which is considered a misunderstanding from what it should be.
We can easily compare with good people and celebrities who may be the same person or different people no matter how good a person is, he is good. And Thai architecture that's good, whether it's famous or not. It is also valuable in itself.
Therefore for those works of Thai architecture that are not known, it is not conclusive. Thai architecture that piece is not good in the same way Some of the architecture is widely known. It doesn't always mean that a piece of architecture is valuable.
Many rural architectures, therefore, it is often overlooked or neglected by the local people. familiar to the eye because compared to other prominent works even though those jobs are actually It is of great value, especially in the area of ​​community cultural heritage. Because it is a work created by the faith and skill of the local people, it is difficult to lead a craftsman in the city to make it so.
This does not mean any construction work to be done in any way. But it must be a work of skilled craftsmanship with local expertise. Solve both problems by using Thoughts, beliefs, faith, and beauty step by step until it fits into the picture very well. 
The formation of those works reflects the important cultural values ​​that are unique and local. that future generations can learn and may cause outsiders who know those values ​​to want to experience because of cultural differences It is an attraction that will make people want to visit.
But Thai society is a society that still lacks knowledge and understanding of these matters. Unfortunately, many important cultural roots were destroyed with the thought that it is an ancient antique by not knowing that those antiques are rich in the value of their cultural heritage. 
Those countries that understand these matters well therefore often sweep the treasures of various ancient objects from all over into their possession with a view of the historical value and the artistic value in the work done with those hearts.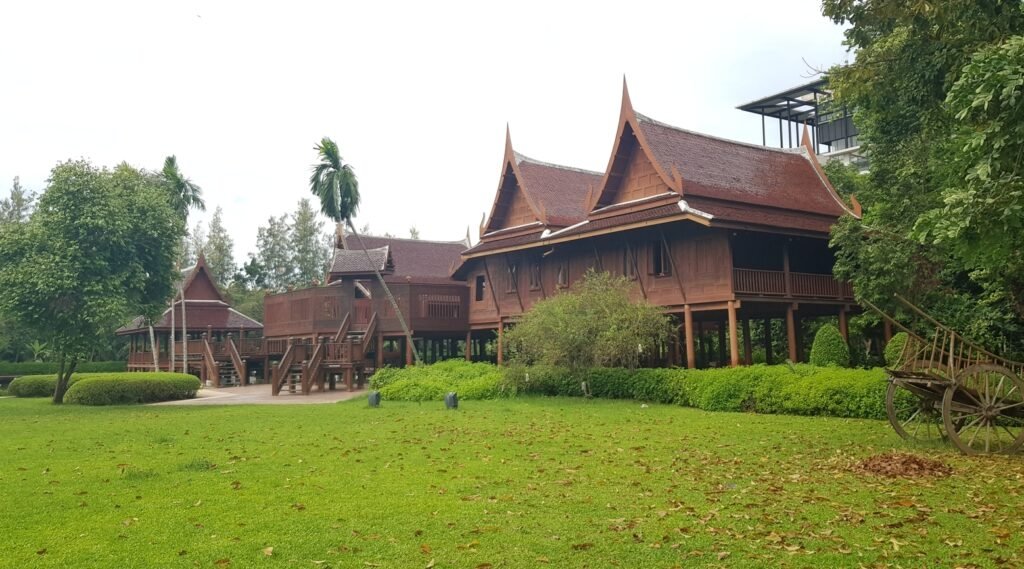 Continuation of local cultural heritage That teacher from the past Always focuses on design. And their designs reflect the culture of the community very well. For example, the design of Phra Mahathat Chedi Si Chan Sen by Ajarn Wanida Phuengsoonthorn at Chan Sen Temple, Takhli District, Nakhon Sawan Province, is design work. 
Thai architecture on the historical area that used to be an ancient city in the Dvaravati period is thus blending the roots of the area's heritage to create Thai architecture. Only the beautiful or the design of the mondop by Luang Pu Tesk Tesrangsi of Prawet Limparangsee at Wat Hin Mak Peng Sri Chiang Mai District, Nong Khai Province, which is a design in the style of Isan architecture that is uniquely beautiful in the local area. from the local cultural base, etc.
This is clearly an example of Thai architecture design. It is not a work that is a copy of other works, but a work that can be designed to be unique. by building on the art that exists in each area which requires the knowledge and understanding of the designer as the first in driving the construction to form a road Thai architecture Exquisite, beautiful, valuable It is pleasing to the eye and the community. and especially foreigners who travel to visit which would create a strange feeling from the art that they have or are familiar with.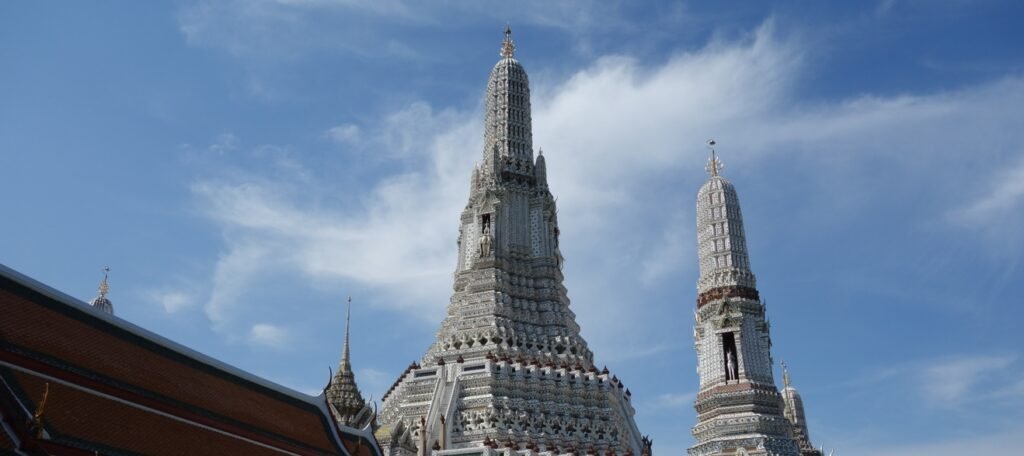 If we travel to different regions and find the same architectural style as our home. We wouldn't feel anything special about the work that appeared. And there may also be a comparison of differences in the same work as well. If you consider that the people who traveled to visit many temples. 
Because those besides the statue and respected teachers also have art and architecture that is unique to them causing a feeling of wanting to frequent Sometimes, I still want to go again. 
Even in the central region that looks superficially, It seemed as though they were the same temples, but in fact, they were all creatively designed with different personalities. Art in our country is like a good art museum. The value of each art museum is different and deserves to be taken care of next.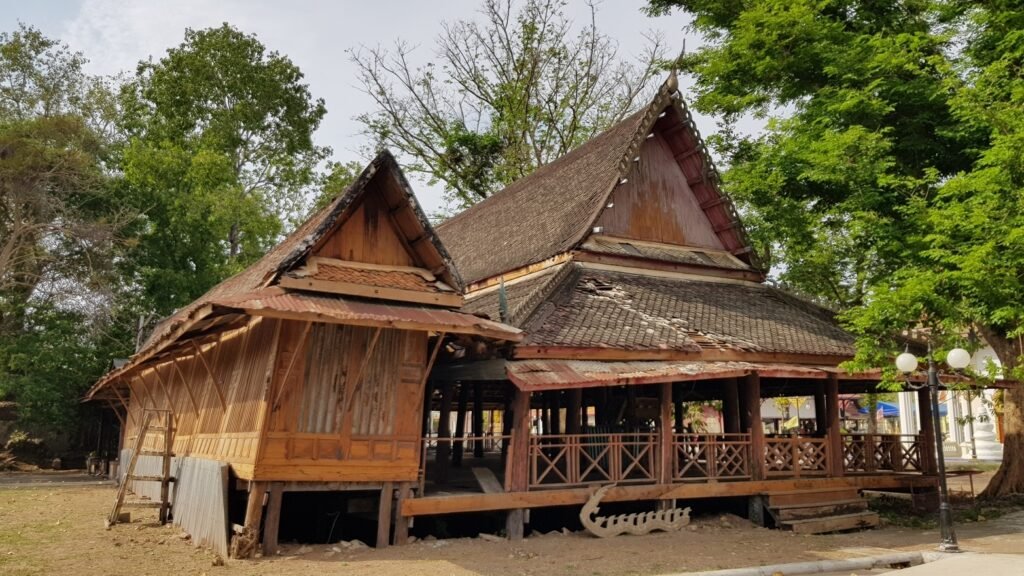 Today it is not too late for everyone to learn and understand the value of the cultural heritage created by ancestors that are passed on to their children today. And it should especially be that the next generation will be able to create new works. 
These reflect the wisdom that has been accumulated with love and understanding of specific architectural values. Each locality is to carry on the cultural heritage of their locality to grow as a unique identity that they are proud to carry on. Uninterrupted as a teacher in the field of art Thai architecture that  "Thai architecture can continue and create."
TAG: